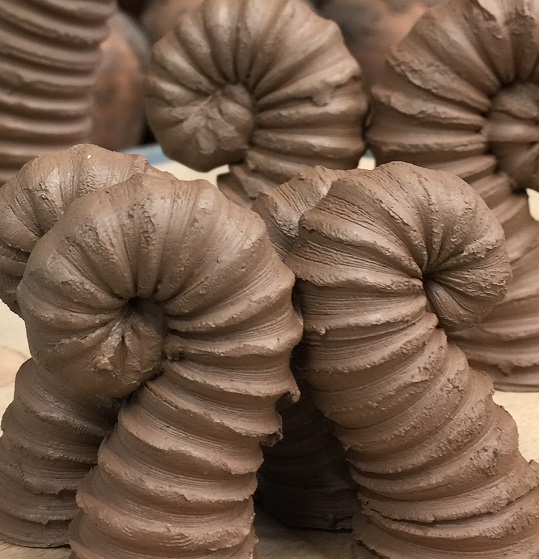 I love making these!!! – so much fun to produce! 🤗🧡
They start life on the potters wheel as thin, solid cones. Texture is added whilst the clay spins and each one finally curled from the tip down.
They're insect antennae, added to the bodies of sculptural bees, bugs and snails. 🐝 🐜 🐌
That said, I reckon they hold their own as mini-sculptures reminiscent of unfurling ferns or organic iron work.