My slow burning, smoke firing journey continues….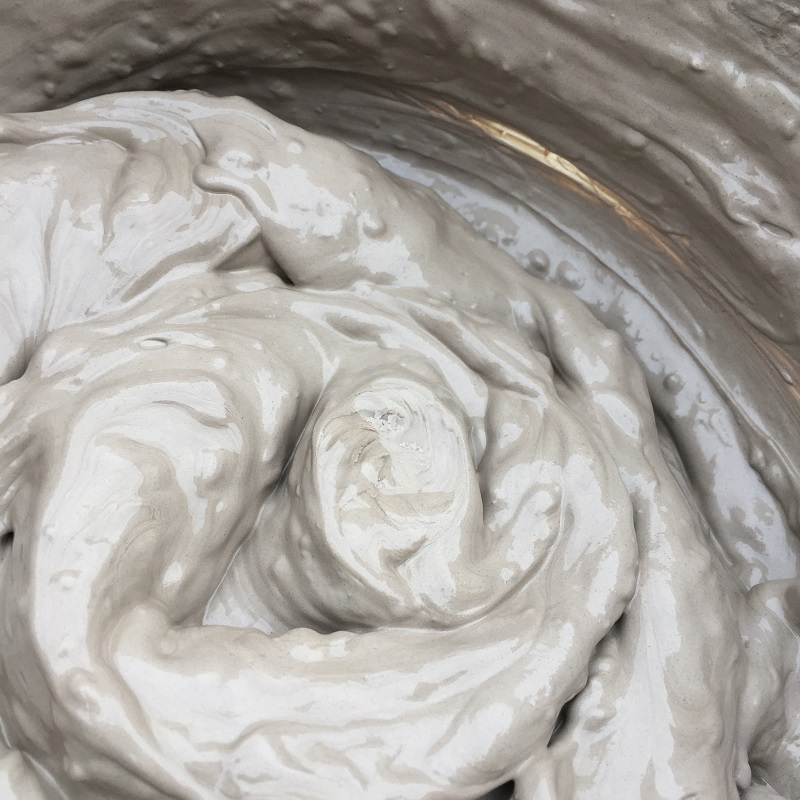 One of the most satisfying outcomes has been the incidental surfaces and effects that appear when I've been getting creative applying a slip resist to the surface of my bisque fired ware.
In an attempt to echo the experimental way I manipulate freshly thrown form, I'll often take a thick brush loaded with slip and flick it at the poor unsuspecting pots. Most of it hits the target but there is also a considerable amount that doesn't! Splash-back and wayward slip often deposit on the work surface, floor and pretty much everything in a five mile radius!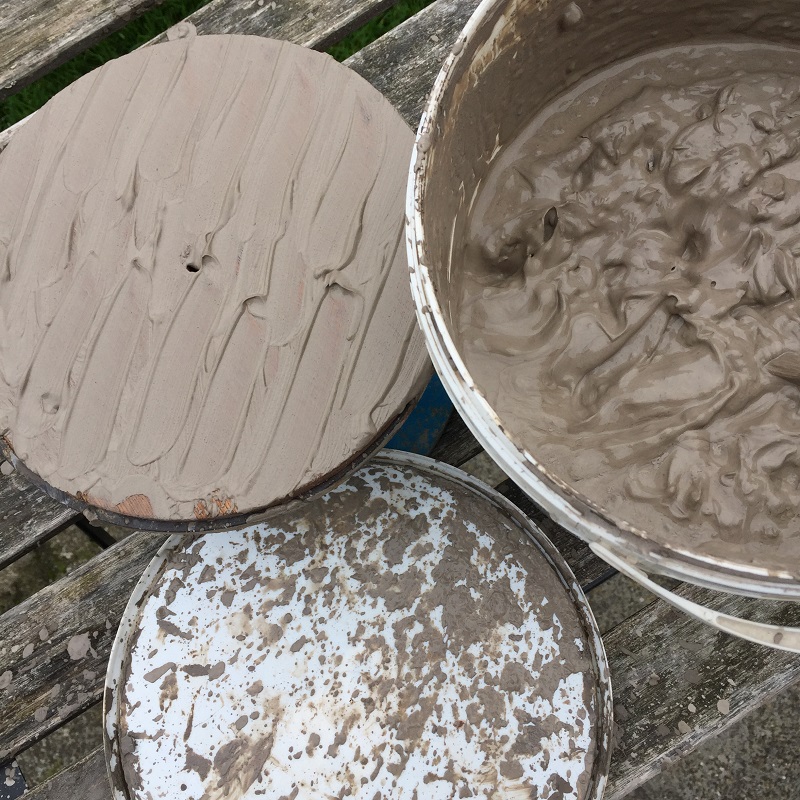 Below are some examples of chance and incidental slip landings – one of which looks remarkably like the surface of the moon. Wonder if I could replicate the effect on the surface of a pot? Maybe a moon jar!?