Throwback Thursday: Hereford Ceramic Sound Trail 2015
Having been inspired by the success of my solo exhibition Sensational Clay, I was keen to explore in more detail some of the threads I'd been developing for the show – particularly the sonic possibilities. I was interested in adding a digital aspect to my work and contacted the digital sound artist Ashley Brown to see if he was interested in a collaboration. He was! and our work together culminated in three installations in three cultural venues in the city of Hereford. A promotional map and leaflet was also produced by Reeves Design.
The whole project was generously funded by Arts Council England
The Hereford Times ran the story:
HEREFORDSHIRE based potter Jon Williams from Eastnor Pottery has combined the core elements of his practice; ceramics, sound and public engagement, to produce three, site specific, interactive works of art in Hereford.
Visitors to The Cider Museum, Waterworks Museum and Old House Museum will have the opportunity to play and explore ceramic installations inspired by the different venues.
Musical Apples (10 green bottles) at The Cider Museum is a series of oversized ceramic apples with bronze leaves and stalks, displayed on eight magnificent Kilderkin barrels. Visitors are encouraged to gently caress the leaves to produce musical notes recorded from tinkling cider bottles.
Visitors to the Waterworks Museum on Broomy Hill will encounter a potter's bench full of rustic jugs of various sizes and hand-thrown in a selection of different clays. Musical Jugs (Jack and Jill) can be tuned by filling the vessels with water and gently tapping the pots with beaters.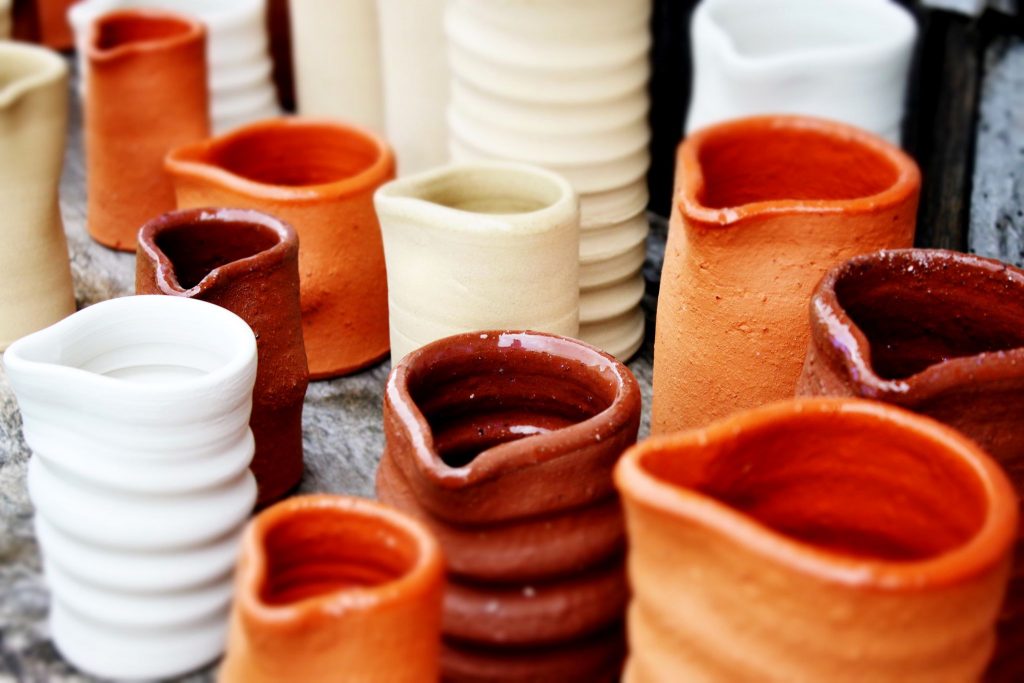 Musical Hotpots (Oranges and Lemons) at Old House Museum is inspired by the historic use of the magnificent timber-framed building. It's been both a bank and a butchers shop. Museum visitors can play the terracotta and ceramic bone xylophone.
"Although clay is the primary material, I've collaborated with other artists and craftspeople to realise the work," said Jon. "Artist blacksmith, Andrew Findlay and wooden furniture maker Timothy Hawkins, both based in Herefordshire but with national and international reputations, contributed to the making."
Two of the installations rely on digital and electronic wizardry to fantastic effect. This has been enabled by Creative Technologist, Ashley Brown, who Jon worked with throughout the design and production.
The project was funded by Arts Council England and has taken Jon and his collaborators 12 months to develop and install, and all the elements are now permanent features at the museums.