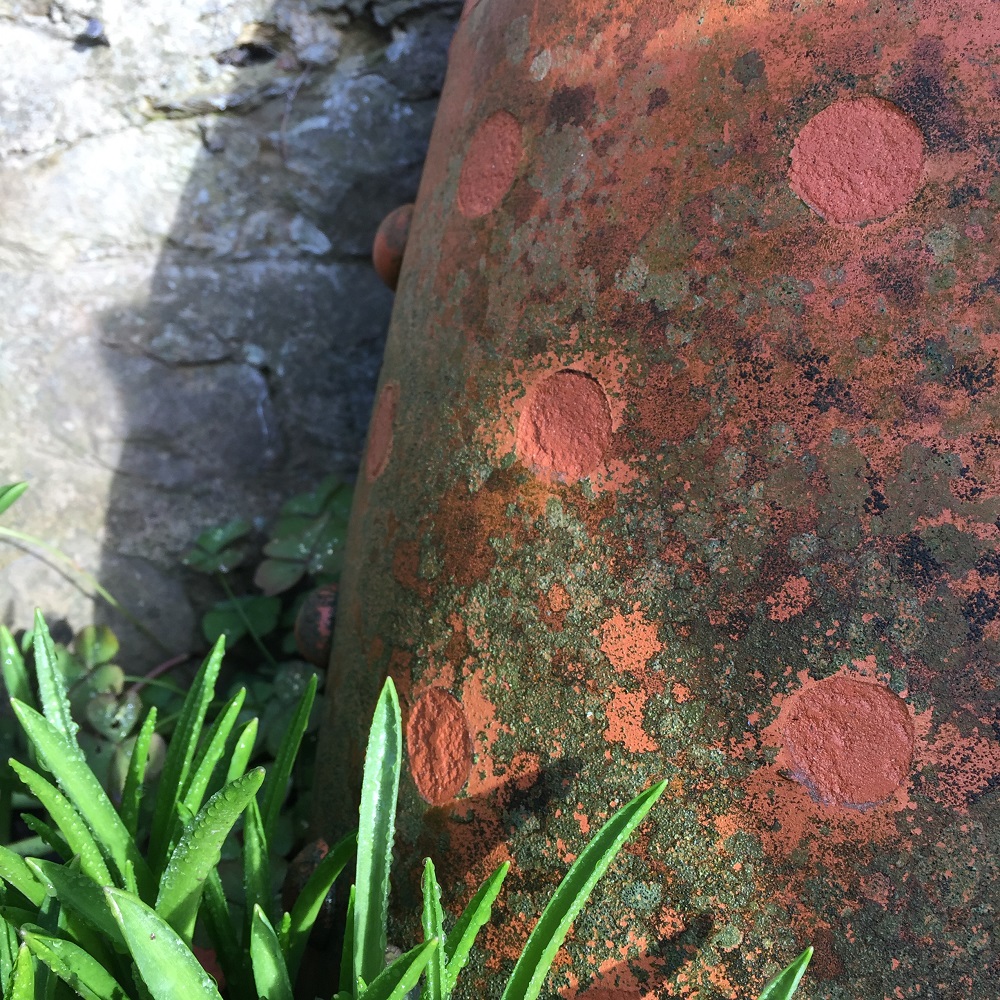 It's amazing how a terracotta pot can survive outside in the garden for decades. Season after season it is resilient against the very worst the British Winter can hurl at it. And then, all of a sudden, it quite literally falls to pieces.
Frost damage occurs when water, absorbed into the ceramic wall freezes and expands. The force is strong enough to 'spit out' little chunks leaving the surface pot marked. Sometimes the force is strong enough to crack the vessel in two!
This button planter made by myself in the 1990's with all it's applied half spheres, lived happily and in tact, in the garden here at Eastnor pottery. Then out of the blue, quite recently, after a particularly wet and cold period, the planter shed all it's buttons.
I can only deduce that the days of persistent rain had penetrated and saturated the pot. Under normal circumstances the pot would dry naturally, minimising the effect of the freezing water. On this occasion the sudden, plunging temperatures shortly after the deluge was sufficient to reek havoc. The conditions were spot on – a perfect storm!
I like the effect though – The area beneath the buttons resisted the lichen patina. When the buttons popped off, they left a satisfying terracotta polka dot pattern. Nature is the best artist!