Throwback Thursday: Happy Craft Play Project 2013 – 2014
Outside learning with nursery aged children in the depths of winter – chilly, great fun and a fine example of partnership and collaborative working! Just look at the individuals and organisations involved:
Commissioned artists:
Jon Williams
Organisations:
I made ceramic play things and clay stamps as a response to the exploratory sessions with the very young children and their teachers. The work was then gifted to the school to as a resource for future outdoor learning.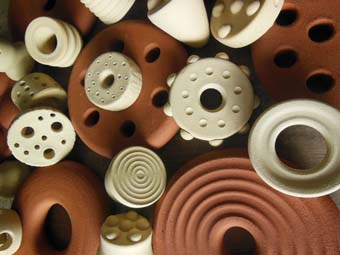 Background to the project:
The Craftplay project brought together WAVE and Craftspace who worked together at Bilston Craft Gallery to deliver a programme of creative engagement sessions with early years' children. The project engaged with children and their carers through working with craft makers to explore creative play and the natural environment – investigating the part craft plays in developing a sustainable future. By taking the world around us as a teacher and actively interacting with, The Craftplay project sought to inspire children with an appreciation of the environment and its systems, and to enrich their self-belief through creating things themselves by hand.
There is an acute need to support basic wellbeing in the area immediately around Bilston Craft Gallery which has high concentrations of children living in poverty and high levels of deprivation. The sessions provided by the Craftplay project offered a rich, inspiring and fun learning environment where curiosity, confidence and social development were nurtured. In order to chart the progress of their project, WAVE and Craftspace created a great blog.
Read a Case Study of the project – Bilston Craft Gallery – developing outdoor play