Whilst experimenting with smoke fired pottery on the BBQ last Spring, I found a lot of my pots developed hair-line cracks and fissures due to the thermal shock of the flames licking the ware. There was only one course of action – make myself some saggers!
Those of you who might not be familiar with the word, a sagger is a protective fire-clay box enclosing ceramic ware while it is being fired.
Traditionally, they were used in the pottery industry to protect the pottery whilst it was fired in huge bottle kilns.
Above are some fine examples of antique saggers, piled high at Gladstone Pottery Museum in Stoke. They've obviously seen some action and been in and out of the kiln many many times, protecting their precious contents from the ferocity of the fire. The pitted and roasted surfaces really tell a story – I love the effect!
I used brick clay to make my saggers – x3 crude and rather brutal looking cylinders with lids made on the potter's wheel and fired to 960 degrees.
Not only do the saggers prevent cracking, but I have produced some really intense blacks by packing combustible materials around the work inside the sagger. The twigs and sawdust inside the sagger smolder in the oxygen deprived atmosphere rather than burst into flame. This produces a lot of smoke which permeates the ceramic surface with great effect.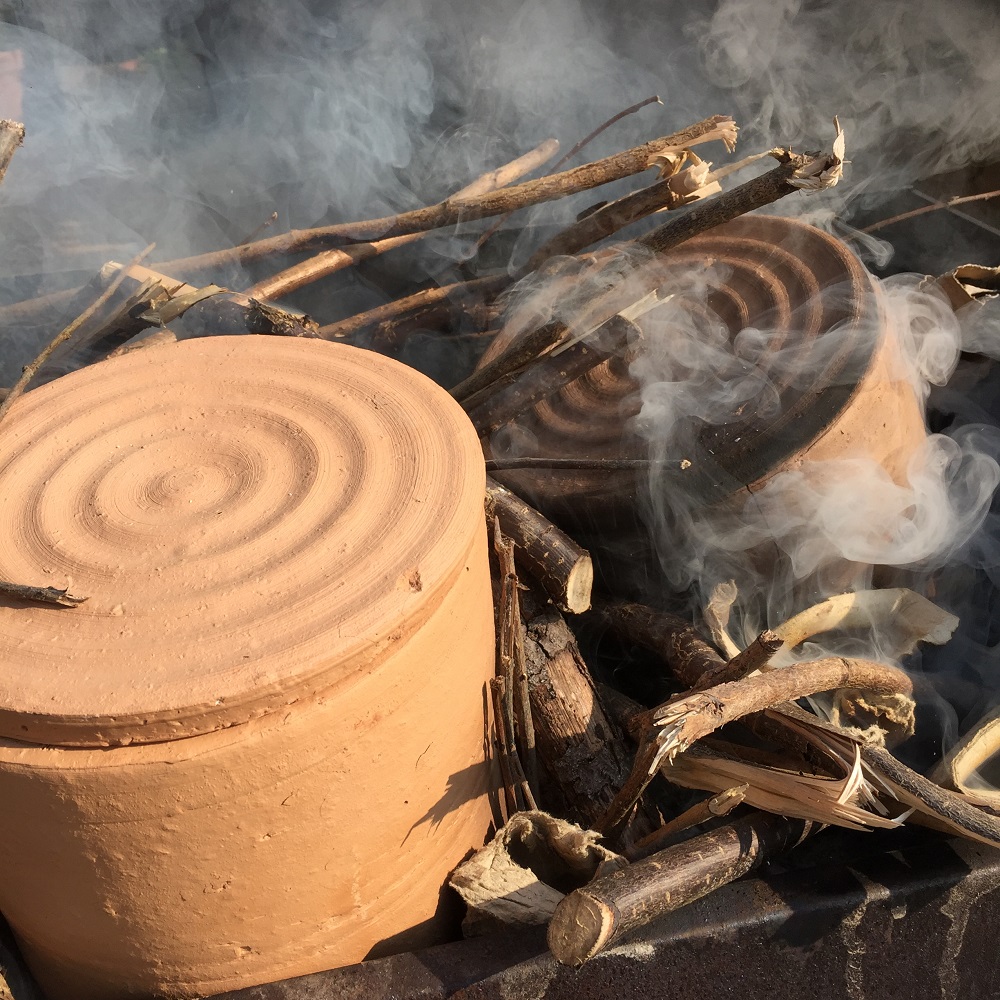 I've had so much fun experimenting with the saggers over the Autumn and Winter, firing them on the BBQ, bonfires and inside the house in the fireplace during the colder months.