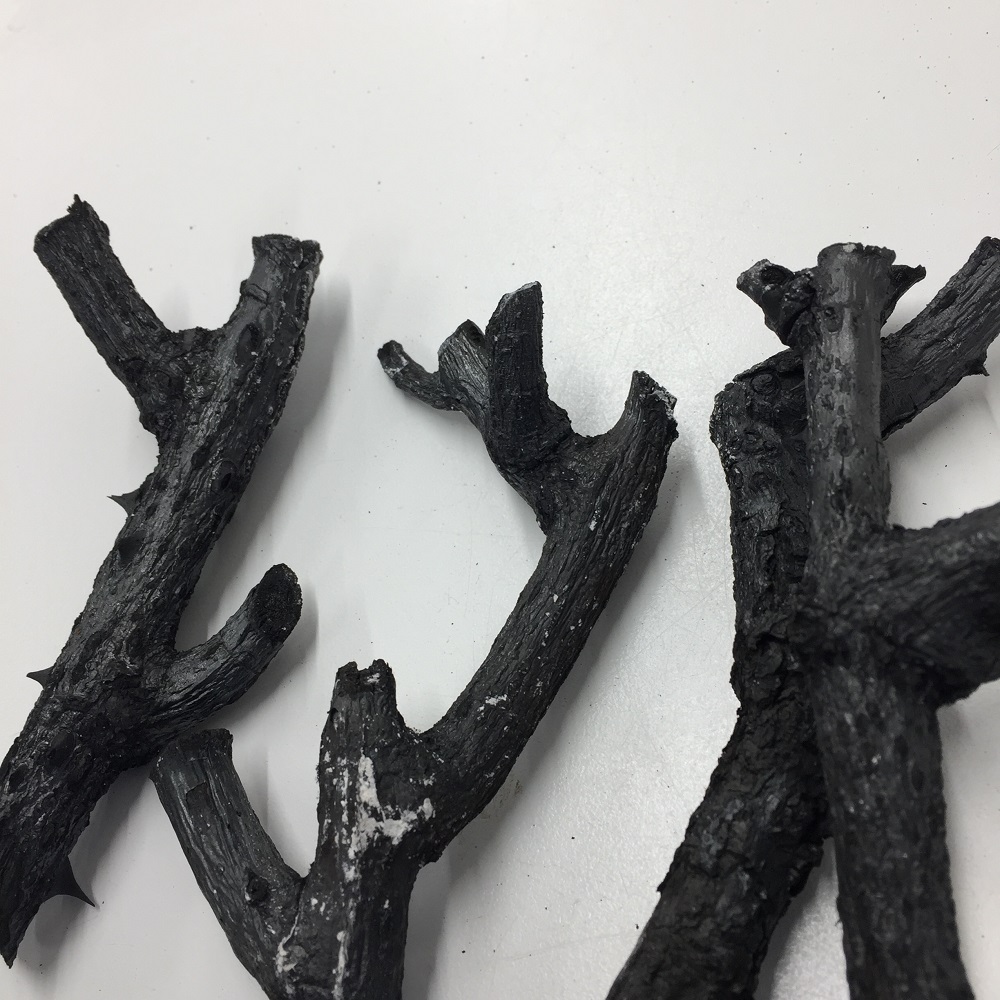 These thorny sticks of charcoal are an inspiring bi-product of recent smoke firing and sagger experiments.
They originated as garden waste, pruned from my father in law's rose bush and contributed to the marks and effects on this little pot.
I'm marveling at the texture and shape of the charred, blackened twigs and excited by the possibilities of using them in my work.