In an attempt to add further depth to my ceramic surfaces, I've been messing about with fire in the Pottery garden.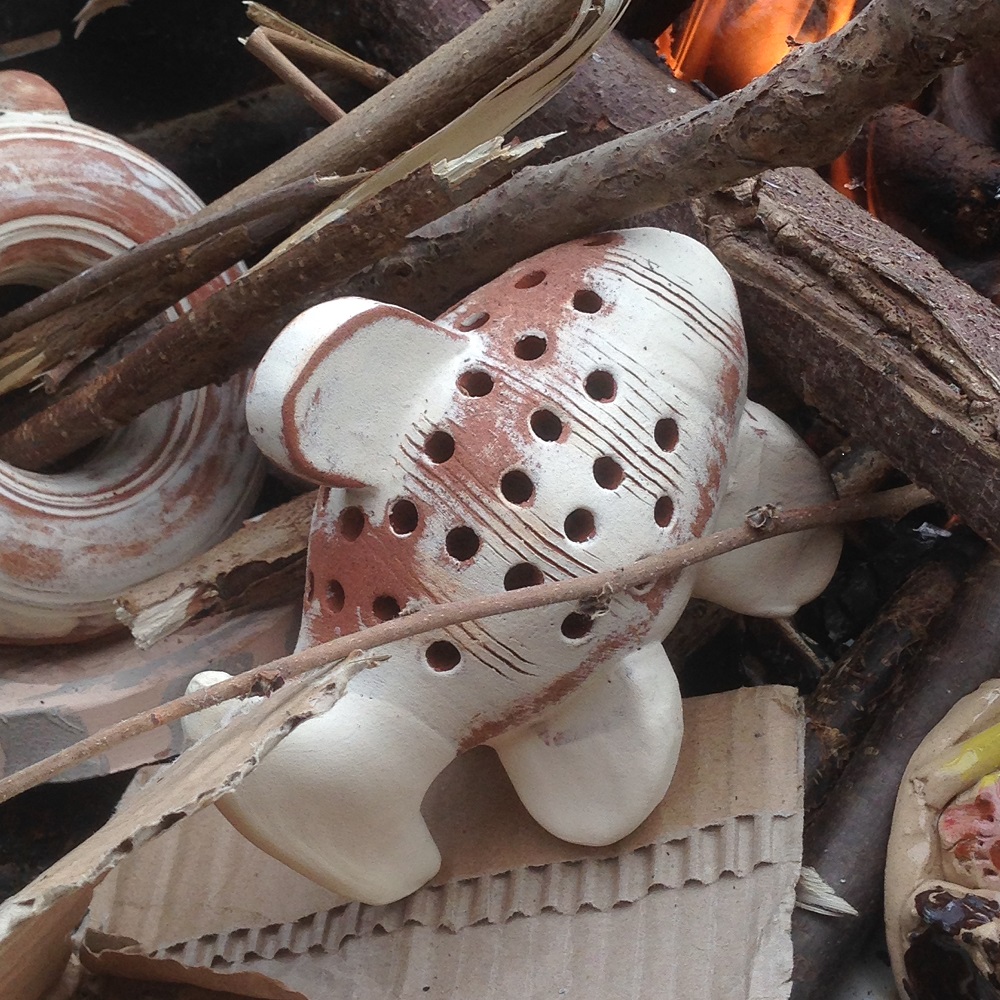 I had dabbled with smoke firing once before in my role as an artist in residence at Evesham Nursery School. I have very fond memories of working with the staff and children in their amazing Forest School site on the outskirts of town.
The young artists had great fun painting thick wet slip onto bisque pots they'd created on one of my previous visits to the Nursery.
Once the pots, leaves, staff and children's faces! had been daubed in slip, we set about building a fire around the pots, watching as the flames and smoke curled around the children's creations.
When the fire had died down, we carefully extracted the scorching pots using raku tongs and plunged them into a bucket of water, admiring the sizzling, bubbling and frothing as they sunk to the bottom.
As soon as the pots were cool enough to handle, the children set about removing ash and scrubbing away the painted slip to reveal the pale terracotta – a terrific contrast to the blackened, smoked areas of the unmasked surface.
I remember being encouraged and inspired by the children's results and keen to try out the process for myself. Unfortunately, as with a lot of things, I never seemed to find the time to explore the technique. That is until Lock down!
I discovered an amazing website called Ceramic Arts Network, packed full with articles and accessible features. My fave being how to smoke fire pots on a BBQ!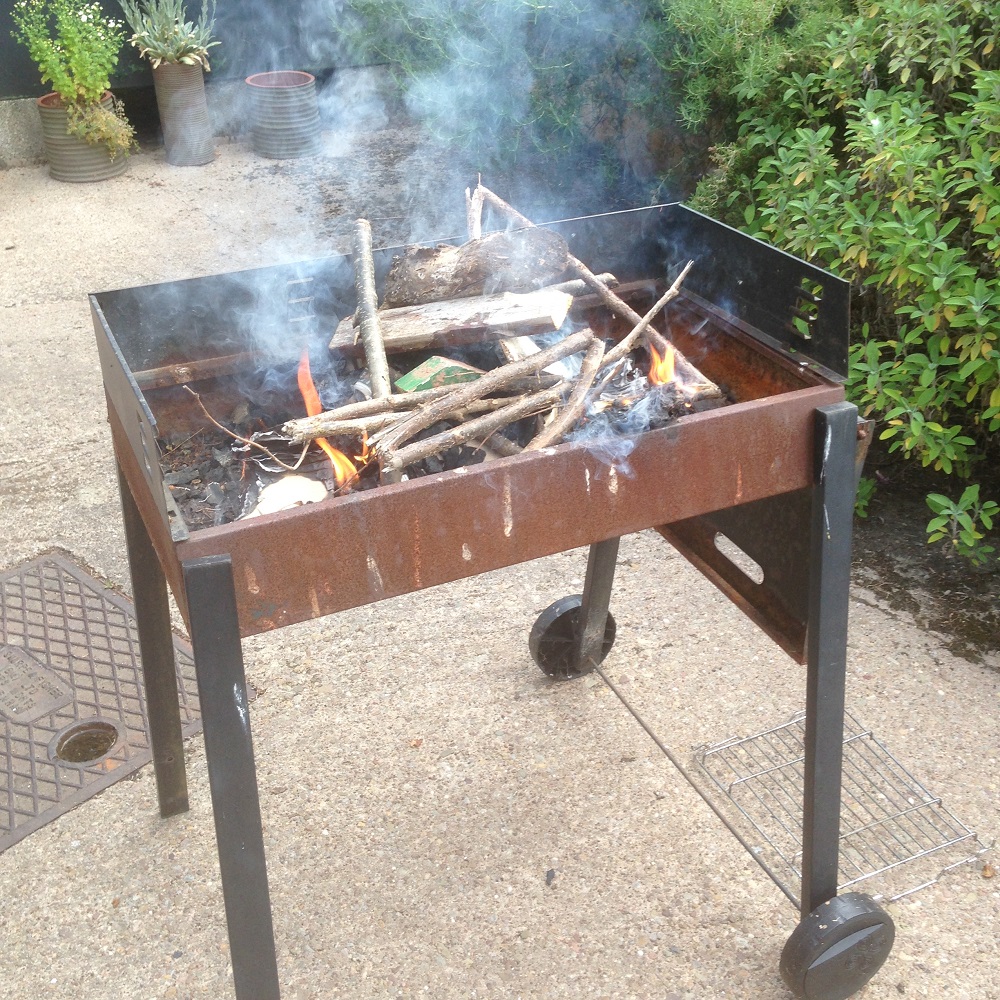 I have learnt so much from the first firing (thermal shock can be so frustrating!) and am looking forward to trying again using saggars to protect and pattern the work.