Sit's nicely in the palm this one. Love the markings produced by smoke permeating the layers of clay resist.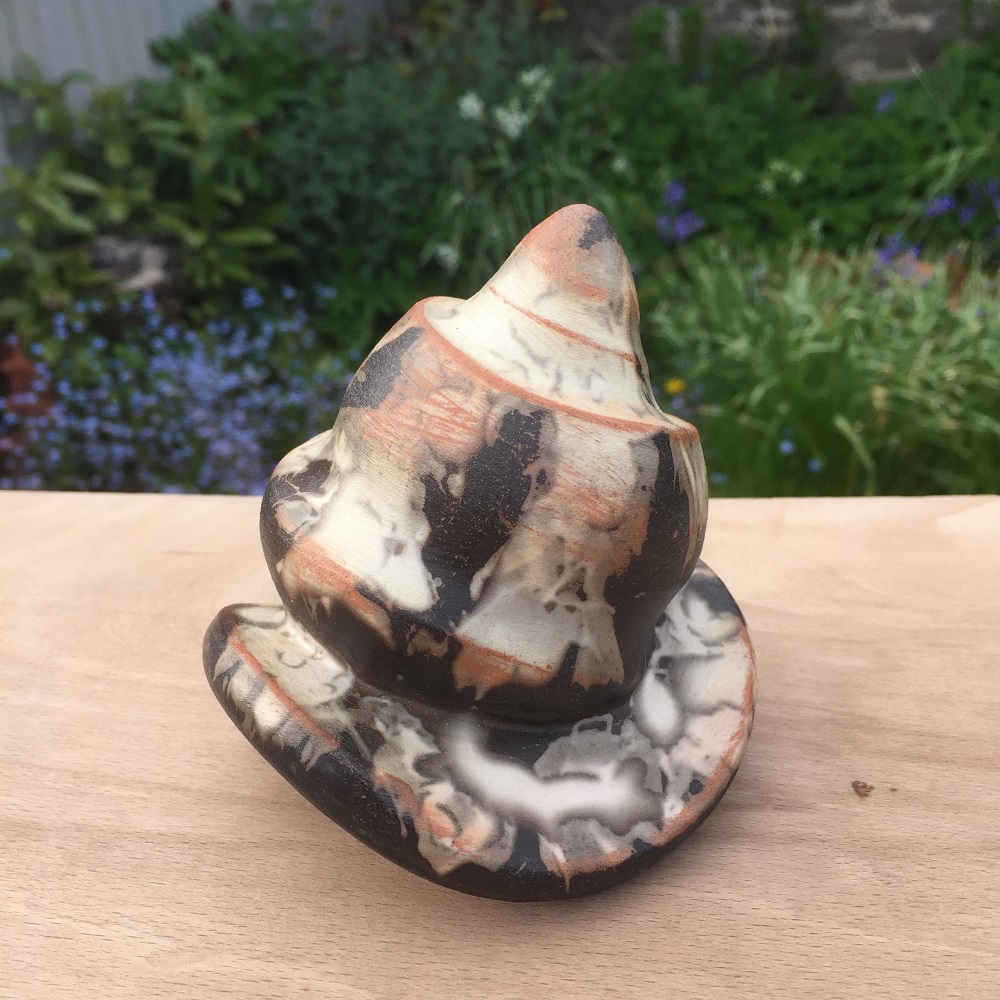 I think its time to retire these ol' saggers! #kintsugi anyone?
Also… not sure what the shiny black stuff is on the inside the one on the left – tar or creosote maybe? Whatever it is I like it!! 🖤🖤🖤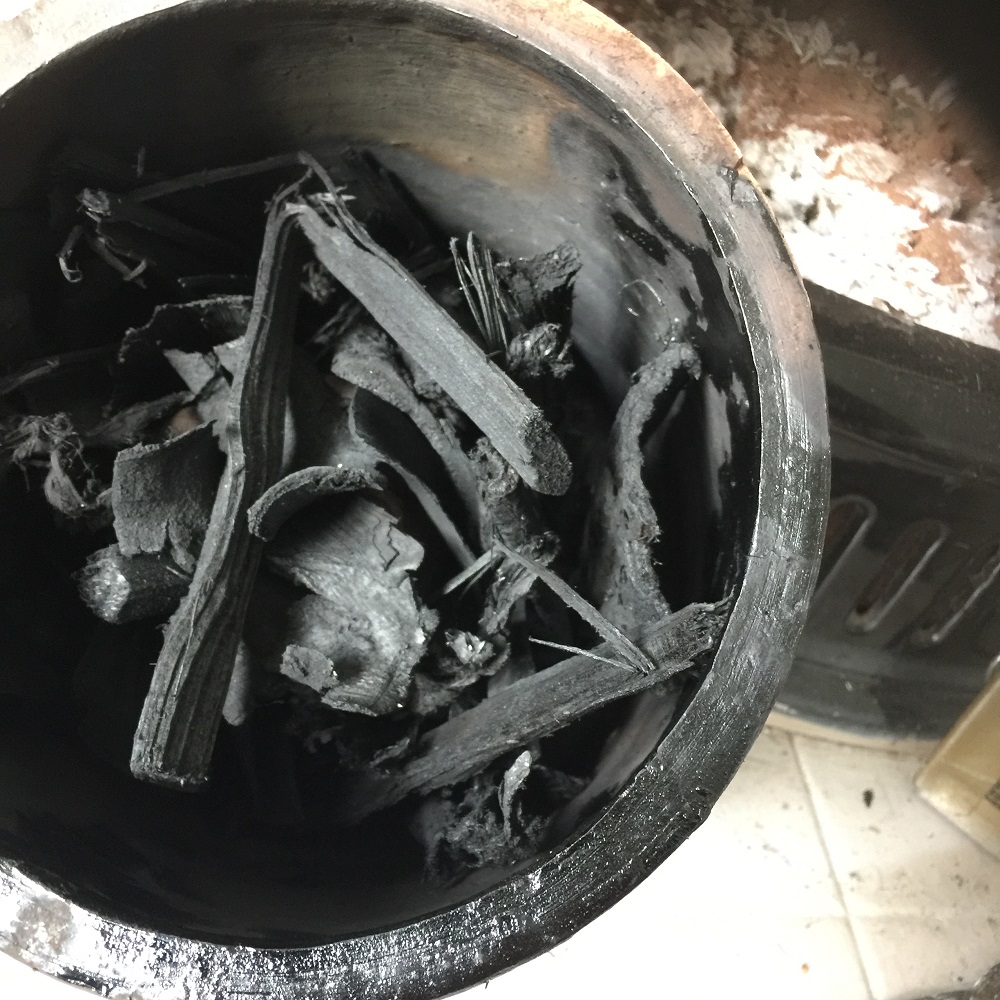 Somewhere in this blackened sagger is a little burnt offering in need of wire wool & wax tlc!