Throwback Thursday: Making Together at Birmingham Settlement 2018
This was a year-long programme of inter-generational making based activity initiated by Craftspace and took place at Birmingham Settlement.
I was one of six makers who got to work with early-years children (0-5 years) and their families in an open-ended way, exploring the processes and techniques of our chosen art form. The project provided an opportunity for children, parents, carers and grandparents to explore and make together.
There were three sets of workshops, each focusing on a different material: Textiles, Metal and Clay. Two makers collaborated on each set. I partnered with Joanna Dawidowska, a ceramic artist based in Burton Upon Trent. The workshops took place during spring and early summer 2018. All the sessions were free to attend.
By way of a legacy, each lead artist produced an activity kit handed over to the Centre at the end of the project. This was to enable the early years practitioners, parents and children to carry on the exploratory play work once the project had concluded.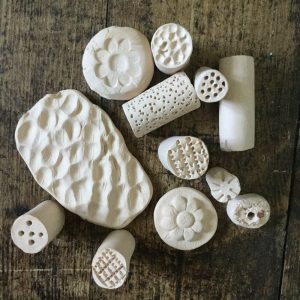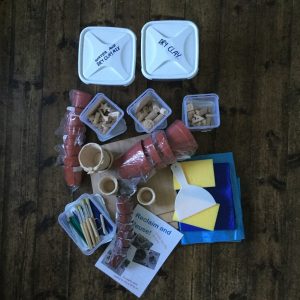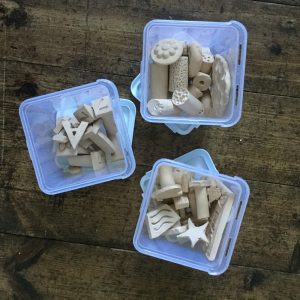 I really enjoyed putting the clay kit together and encouraged parents to make their own clay stamps and mark making implements to accompany all the other stuff.
Artist, model & photographer Liz Ord took some cracking pictures of the clay sessions.
Further details of the project can be viewed on the Craftspace website.